Photo Journal: ESPERLUXE X DAVIDOFF BaselWorld G2G
Another year, another BaselWorld, another epic get together at Davidoff by the Rhine! We recap the event with these images of amazing timepieces, whiskey and Davidoff cigars. Thank you to all our friends for coming and making it bigger and badder every year. Special thanks to the Davidoff of Geneva team in Basel for the exceptional service year in and year out!
Davidoff of Geneva treating us right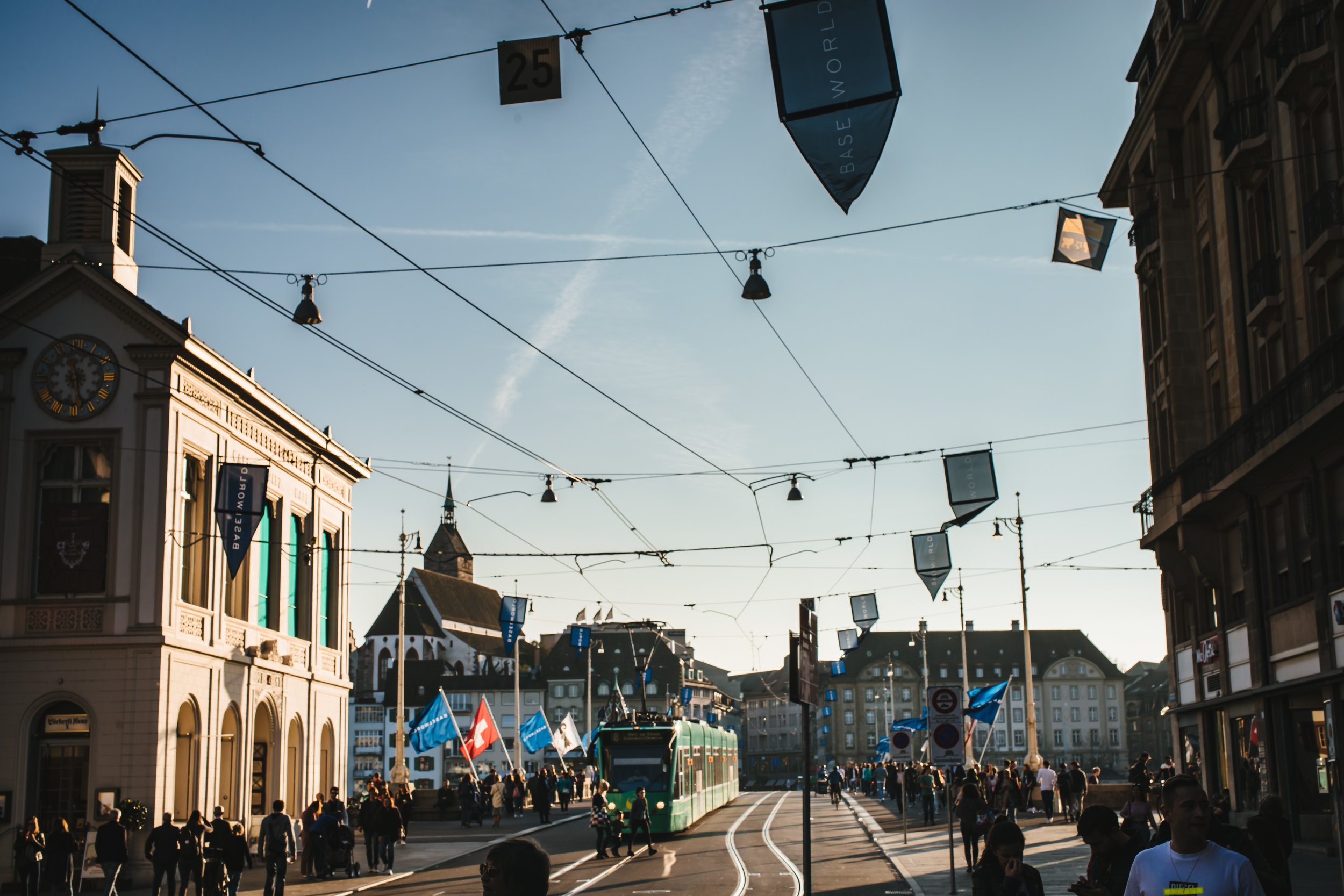 A short tram ride from Baselworld Messeplatz to Davidoff by the Rhine
The beautifully located Davidoff of Geneva lounge in Basel.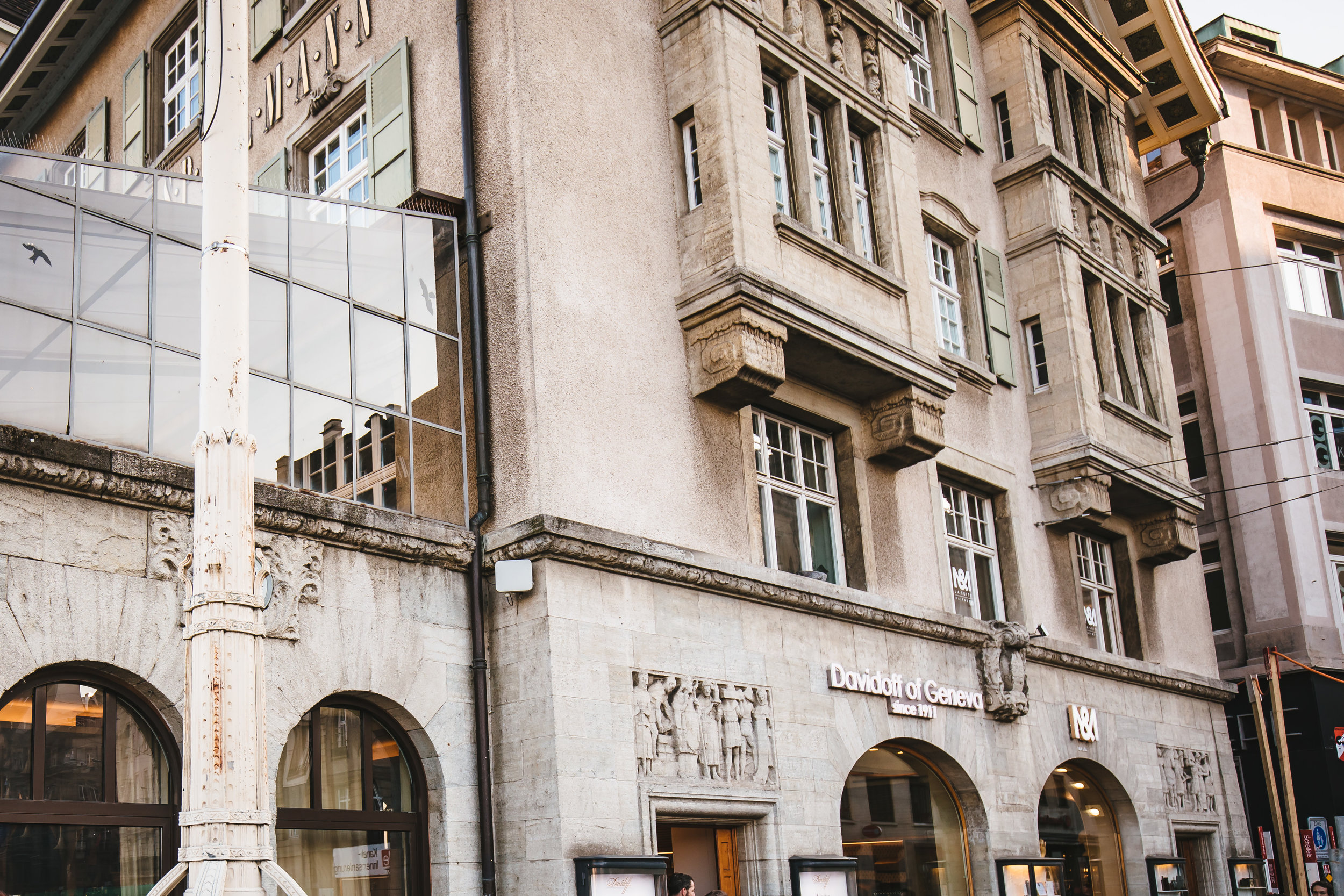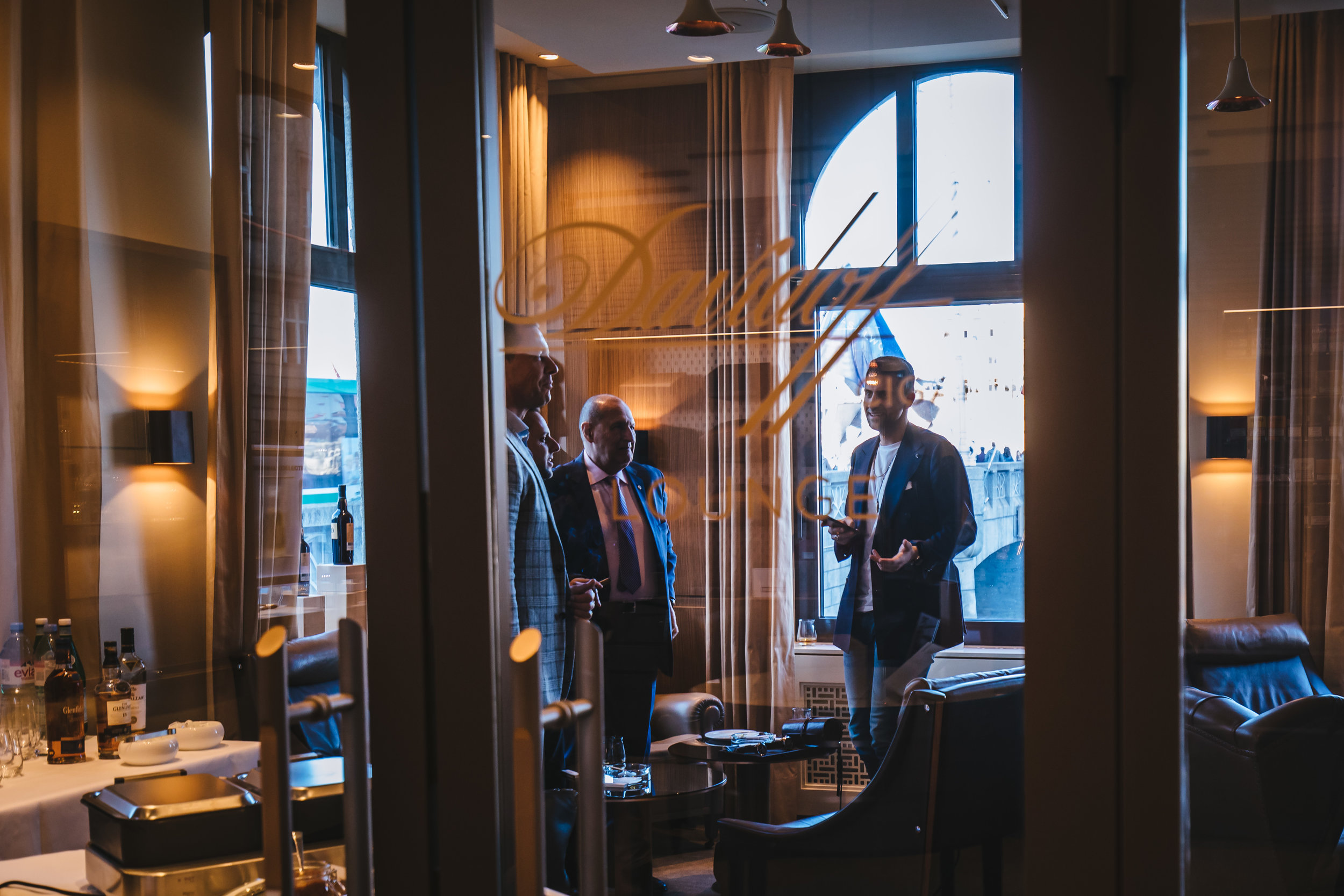 One of the best cigar lounges we've visited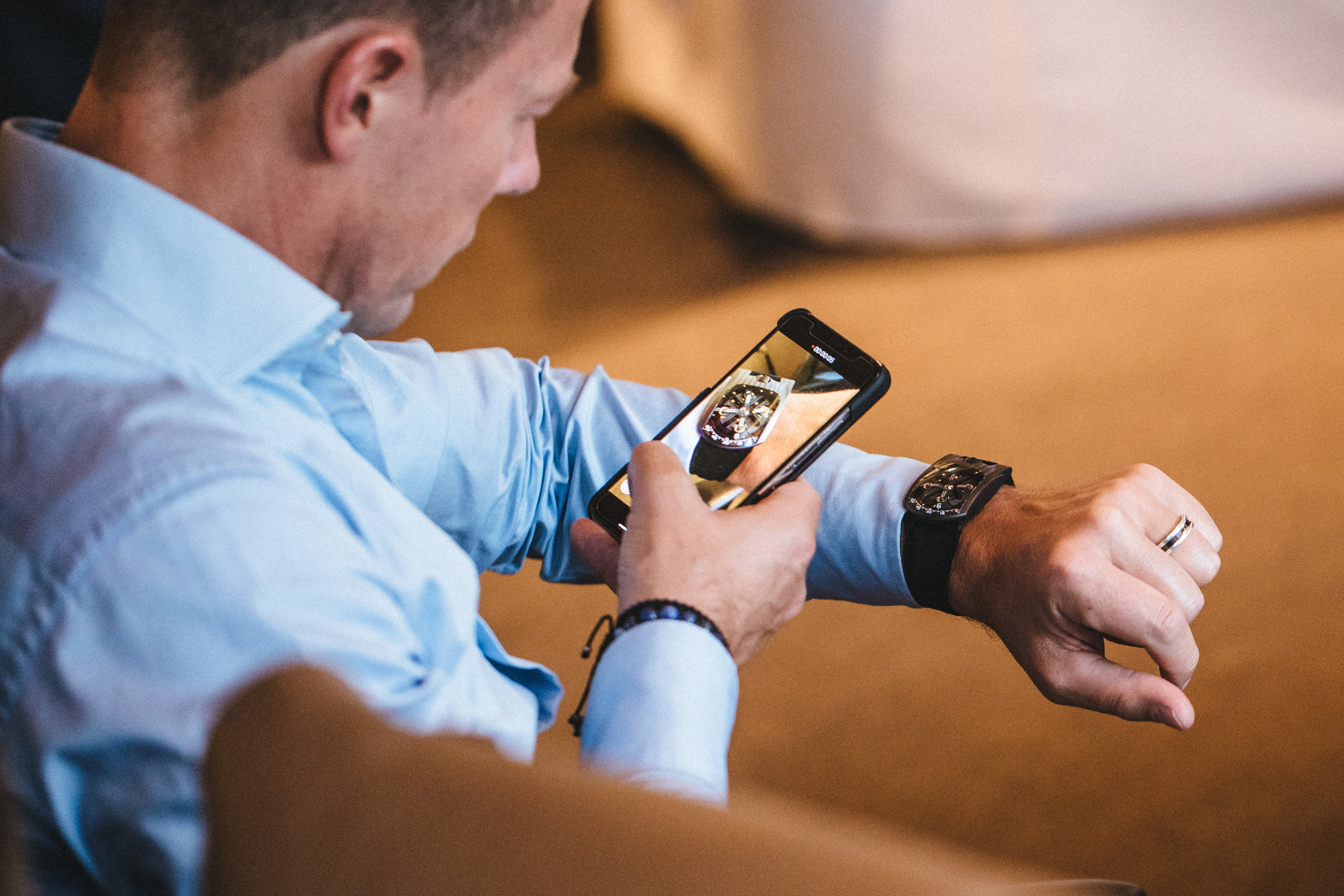 There was a lot of...this!
A collector's Urwerk 103 freshly back from the spa
A collector's sublime Akrivia Ak-06 In titanium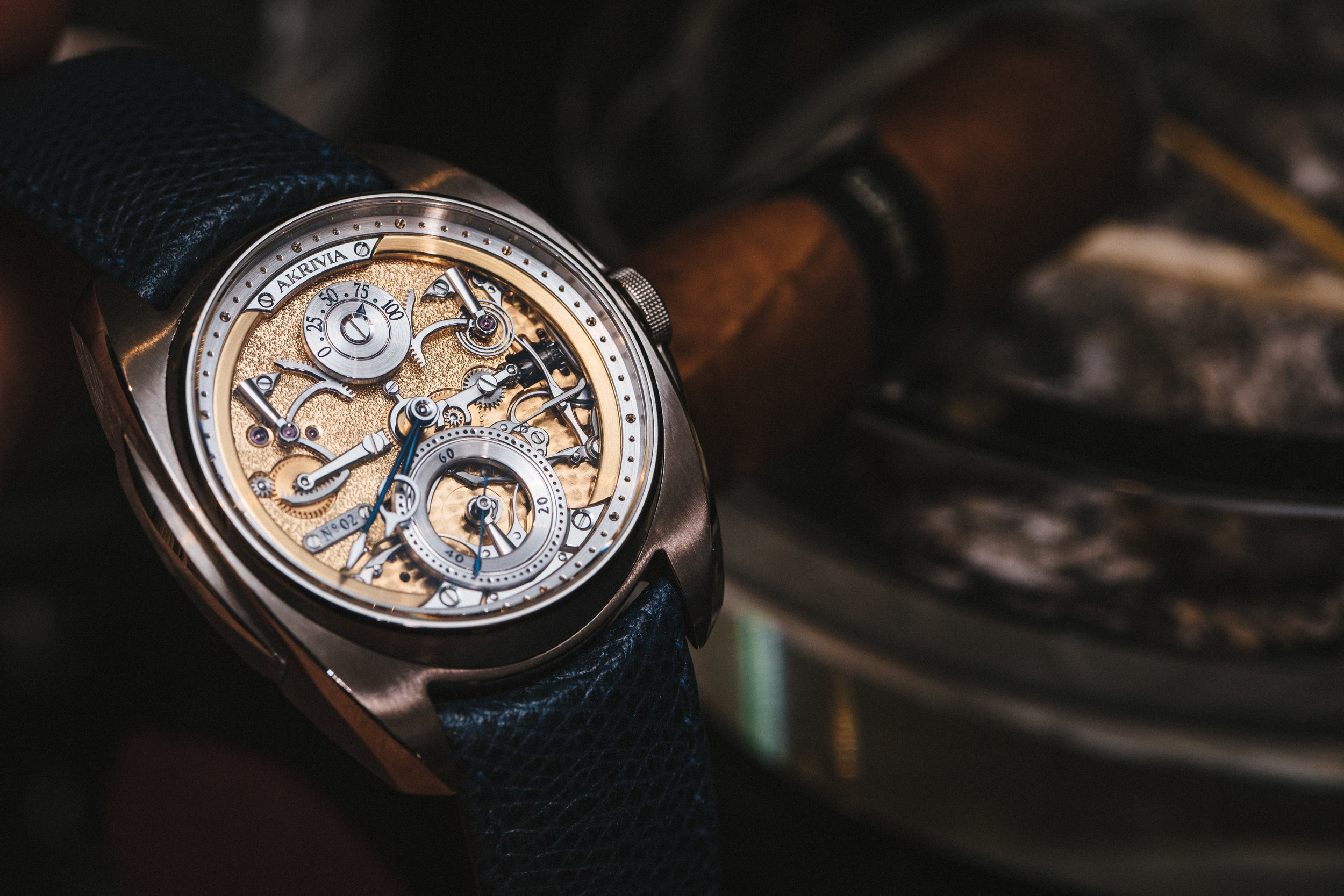 Akrivia AK-06 available from Esperluxe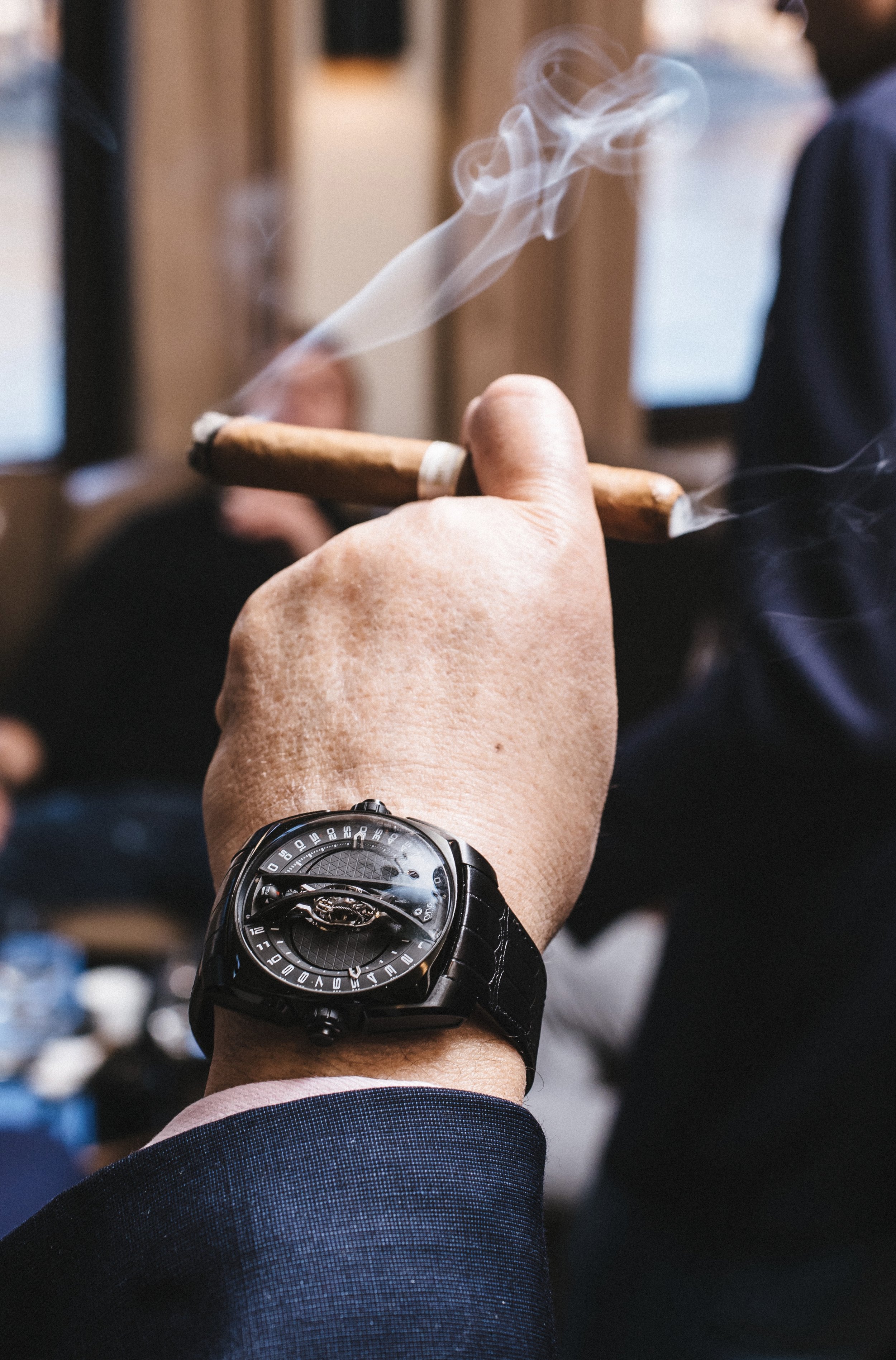 Cyrus Klepcys Vertical Tourbillon. Available through the EsperLuxe shop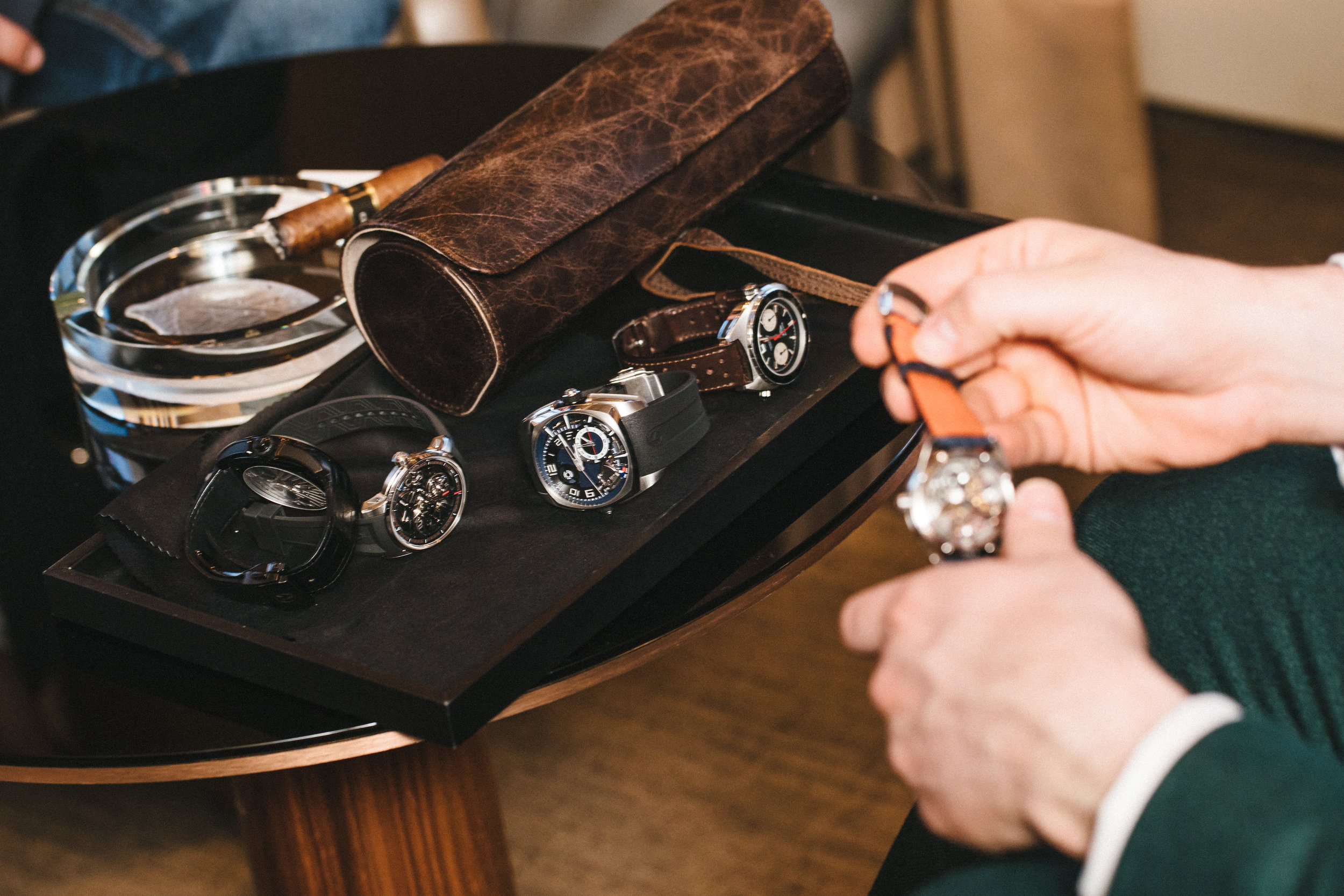 Angelus U40, Cyrus Alarm and Heuer Autavia. Available from EsperLuxe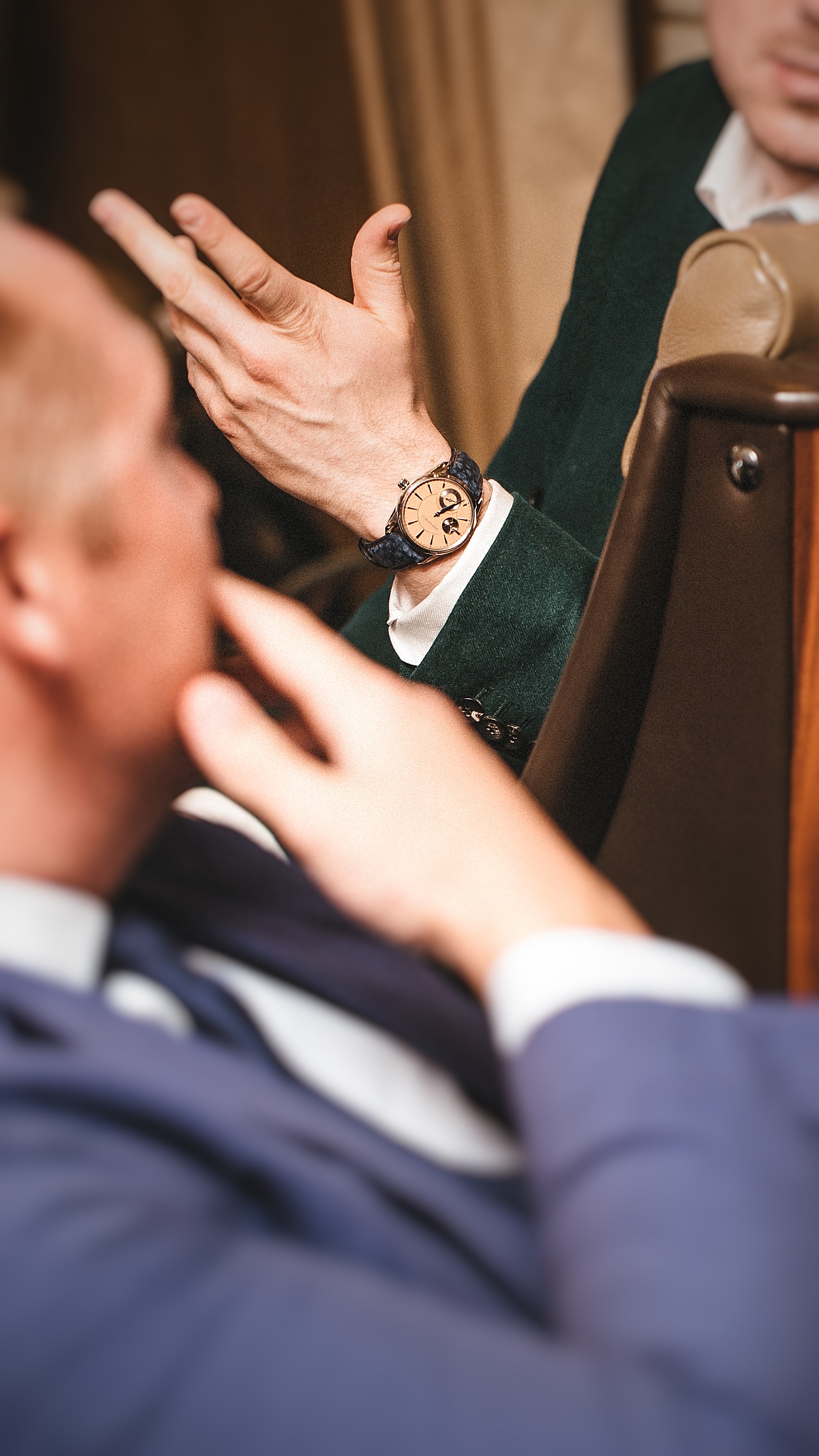 A collector's newly commissioned Grönefeld 1941 Remontoire with a salmon dial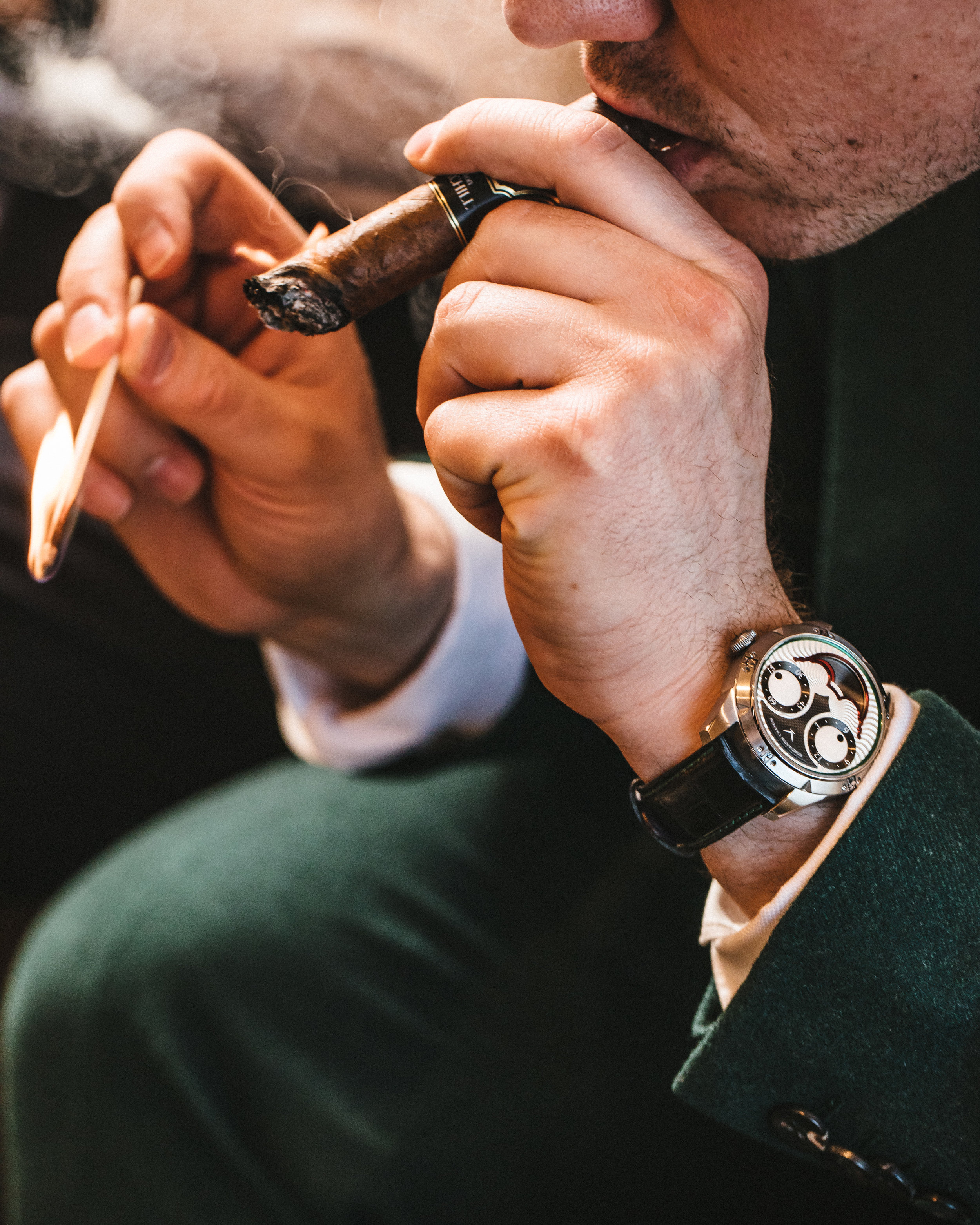 The Konstantin Chaykin Joker piece unique on the wrist of Swisswatchgang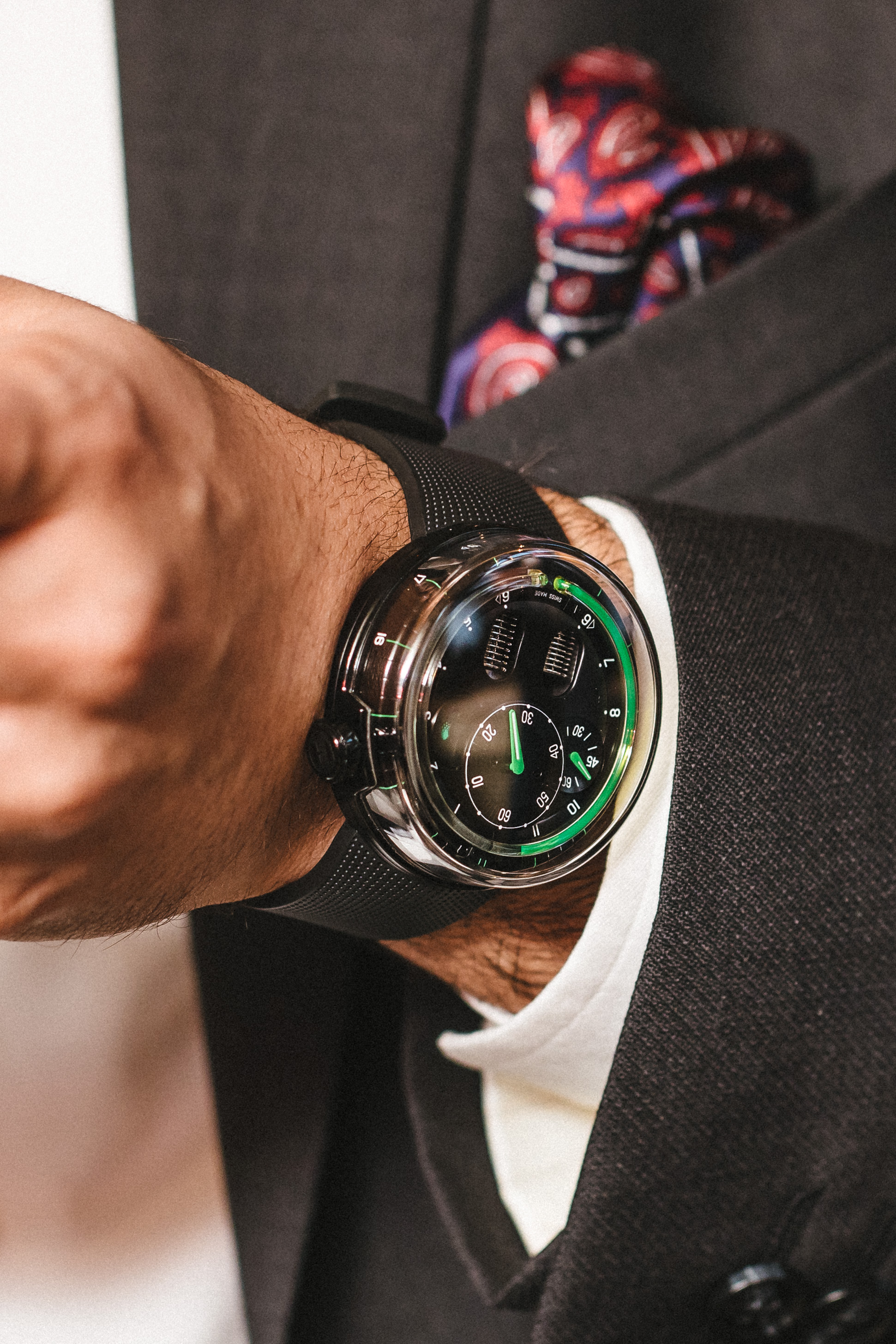 Holy Wrists! The Christophe Claret Angelico is in the house!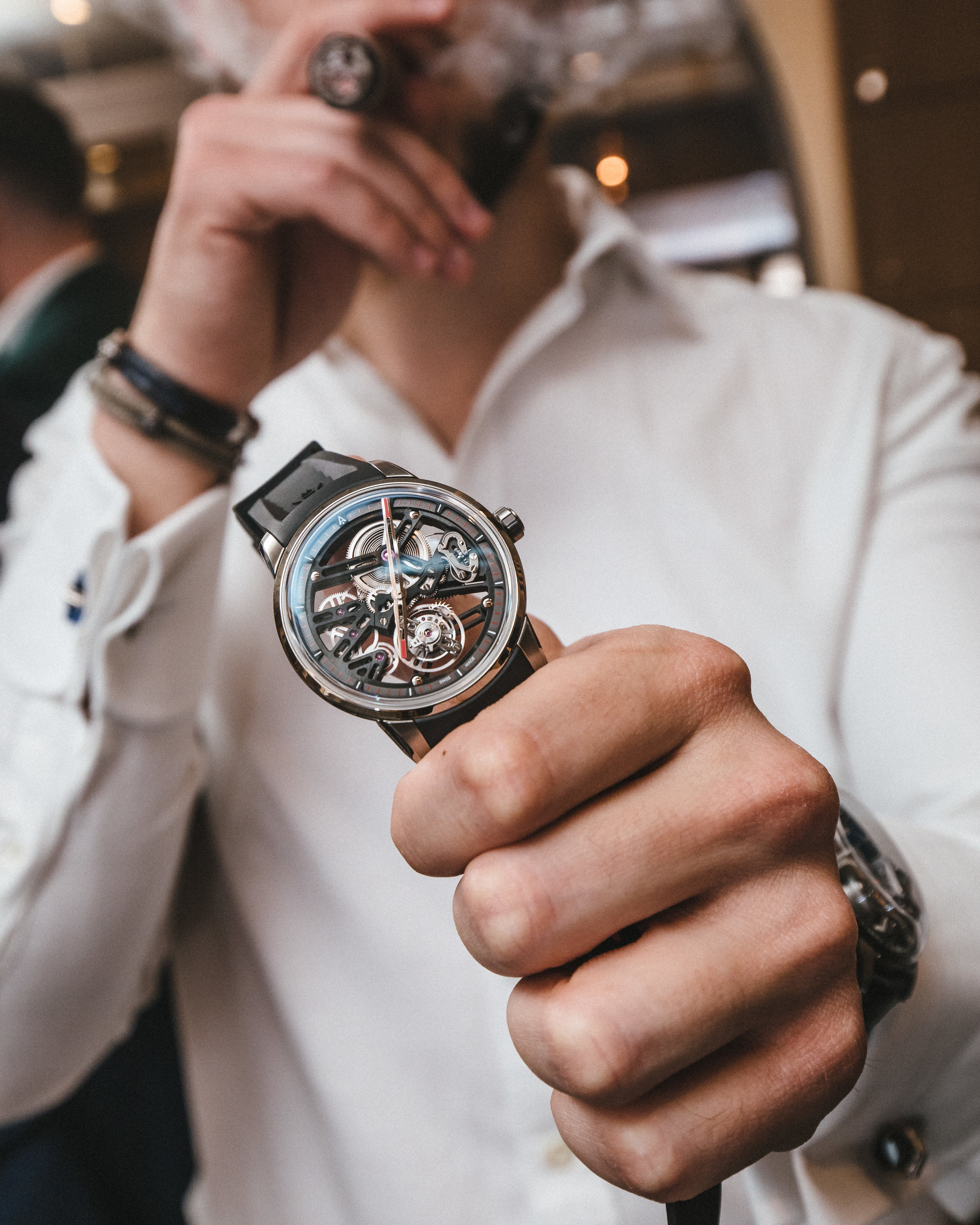 The Angelus U40 Tourbillon Skeleton. Available from Esperluxe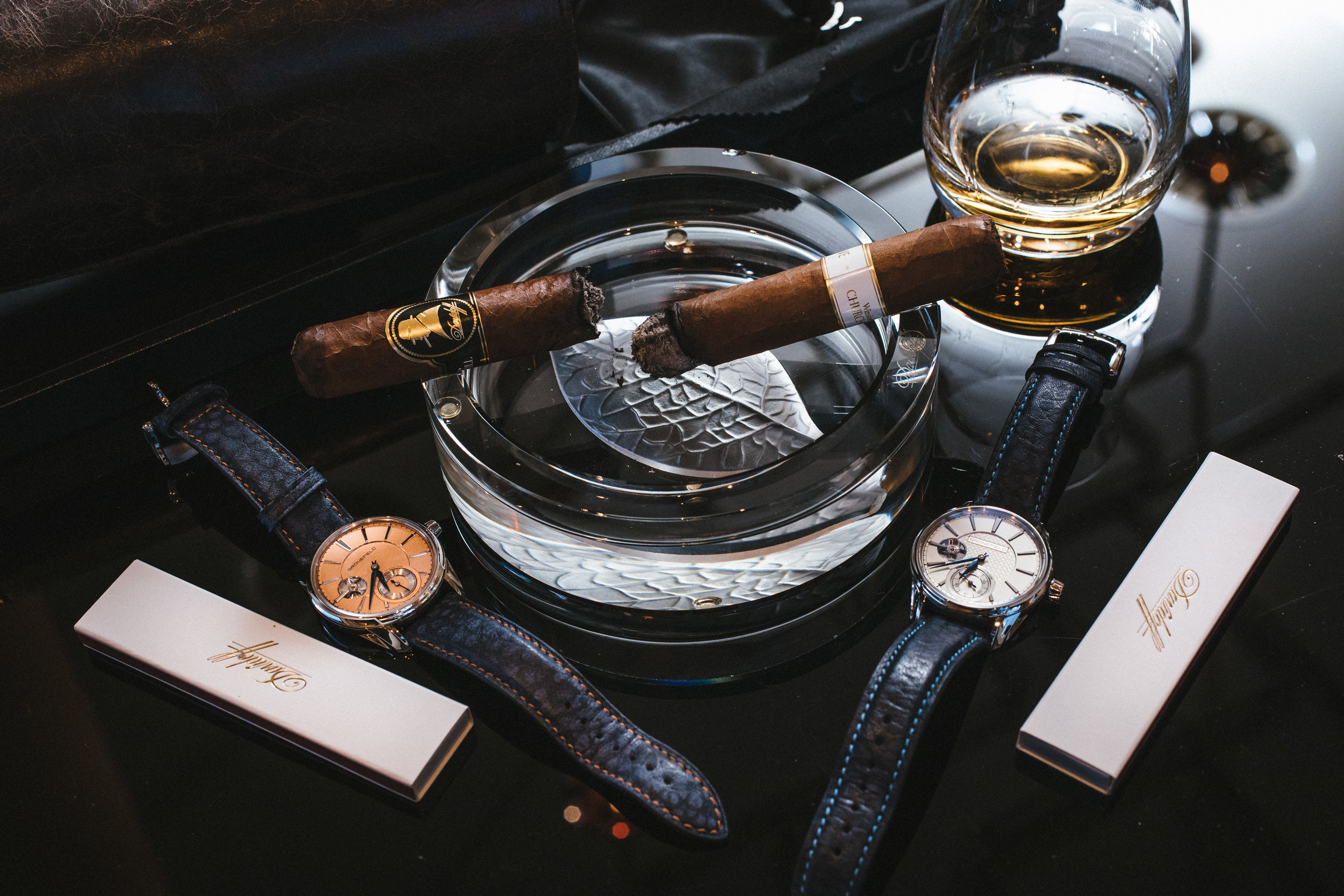 The stars of the night. Two brand new Grönefeld 1941 Remontoires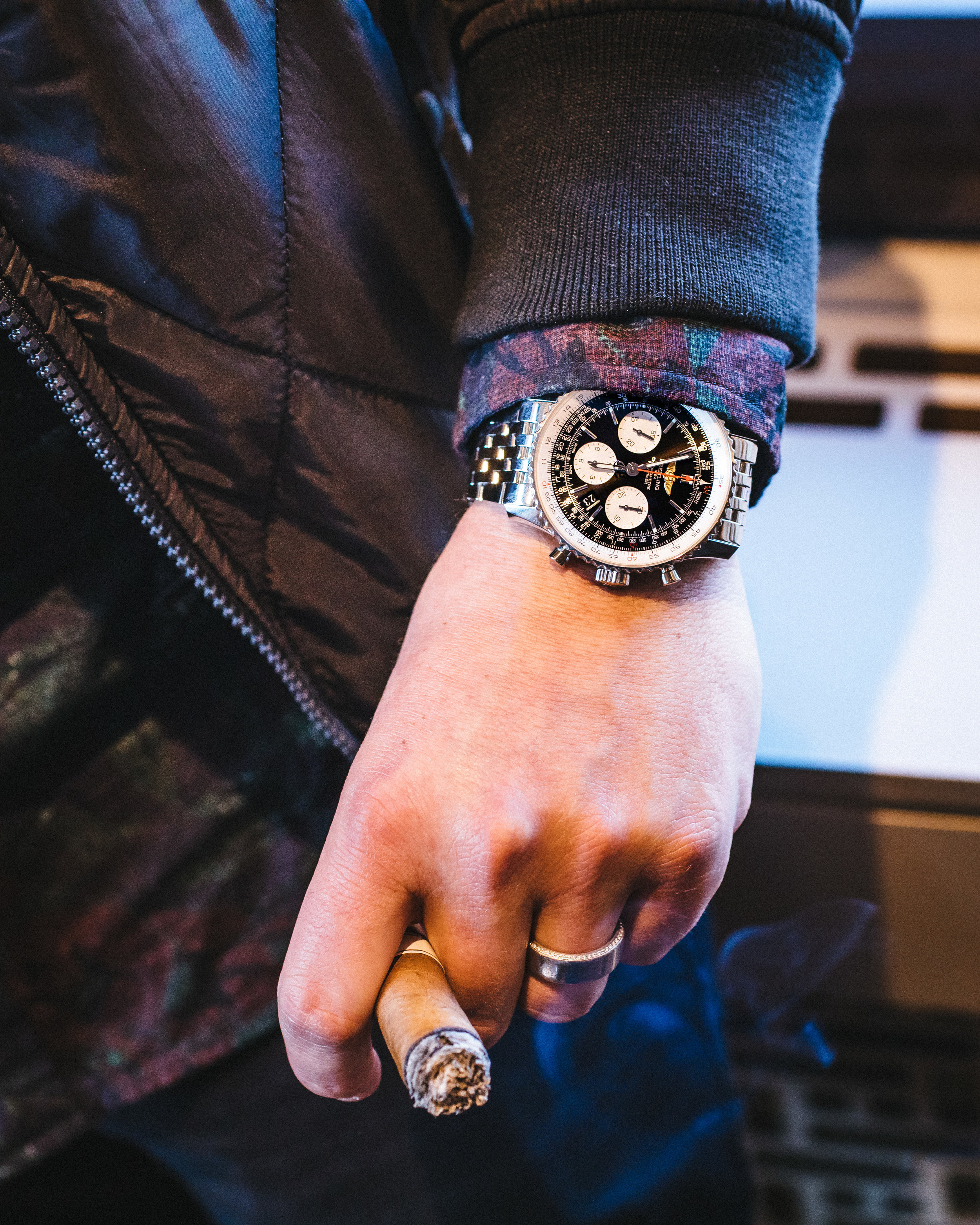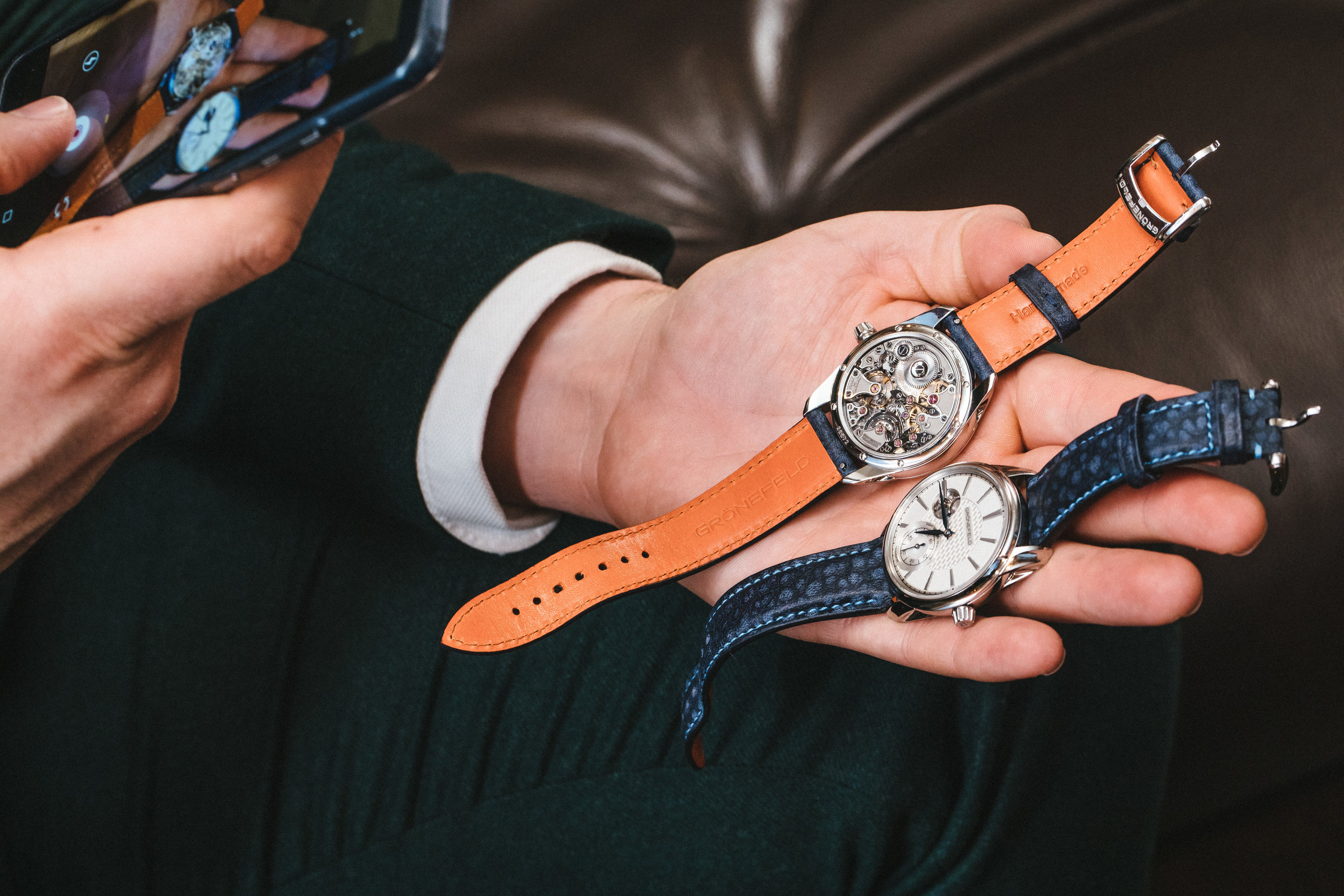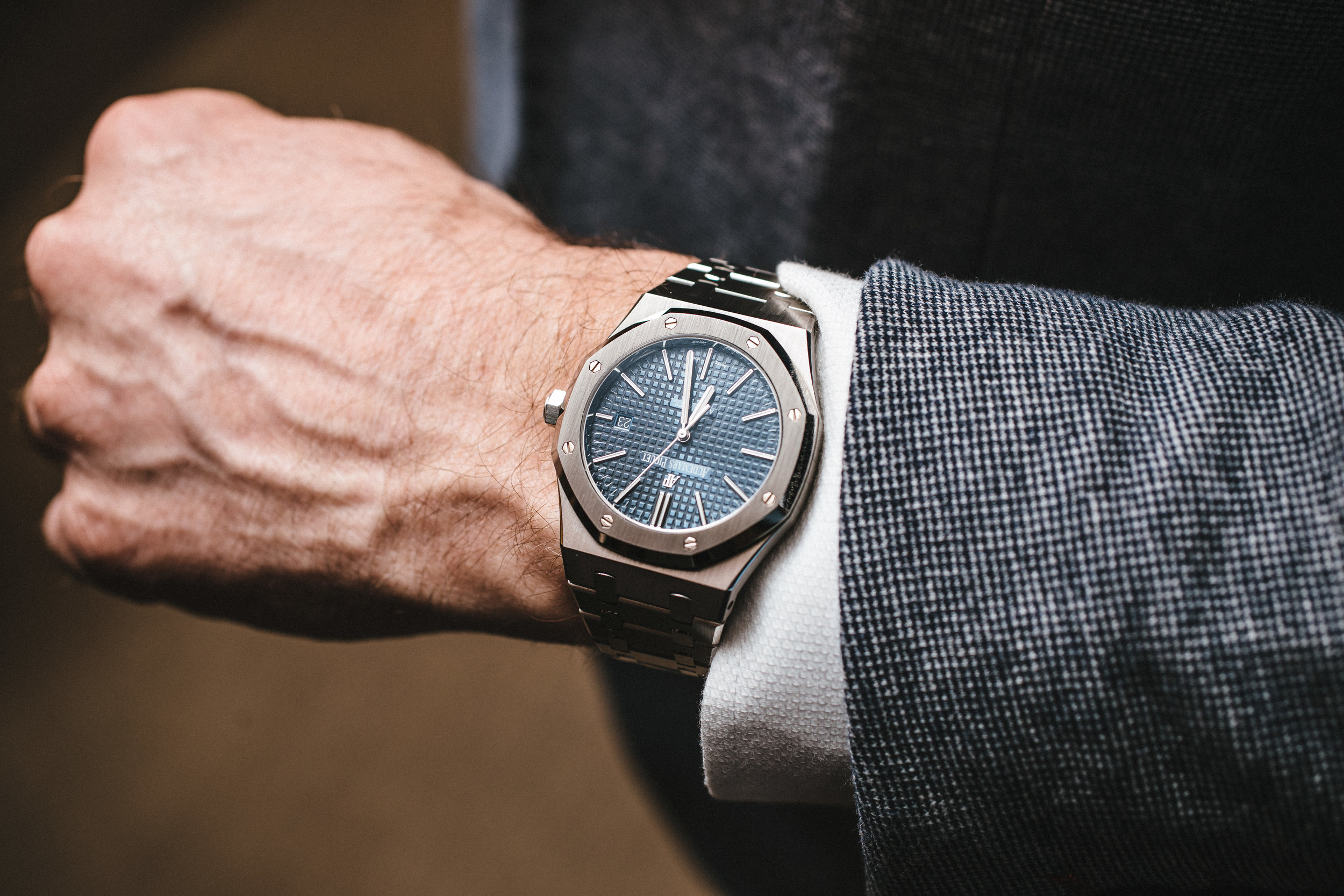 WatchesofInstagram knows how to pair a watch and blazer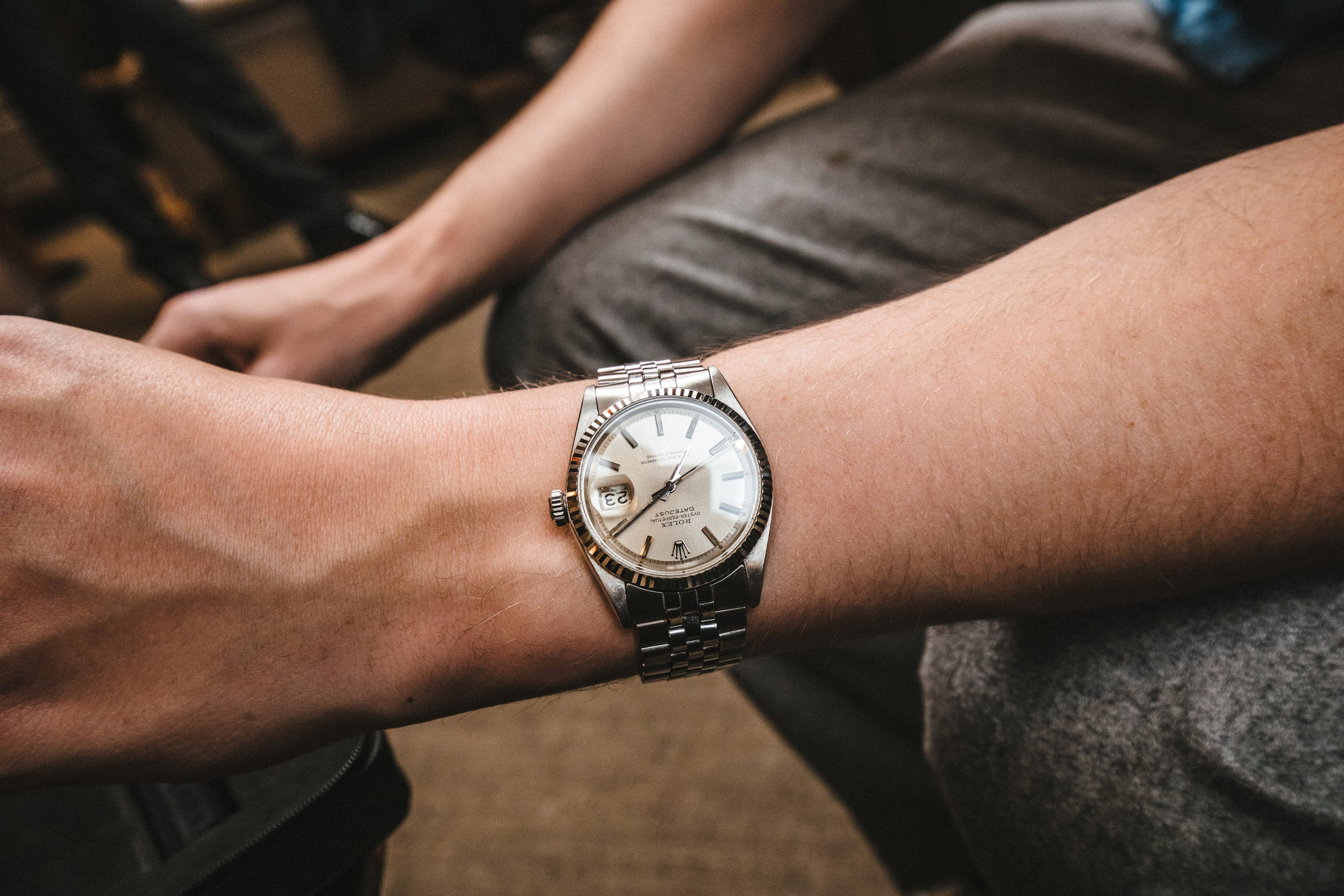 Sometimes all you need is Justonewatch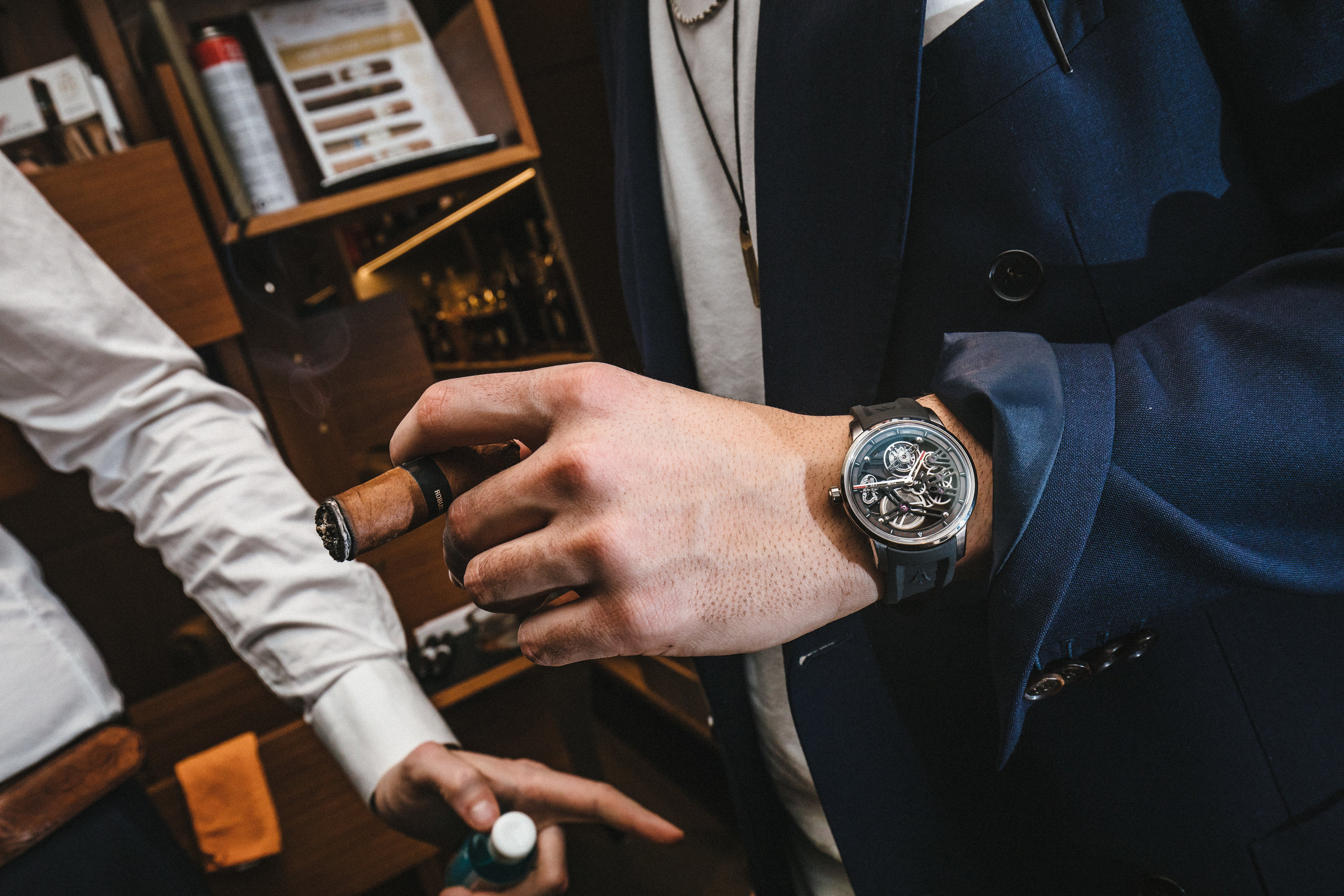 One of the most comfortable watches you could strap on. The Angelus U40 Tourbillon racing skeleton.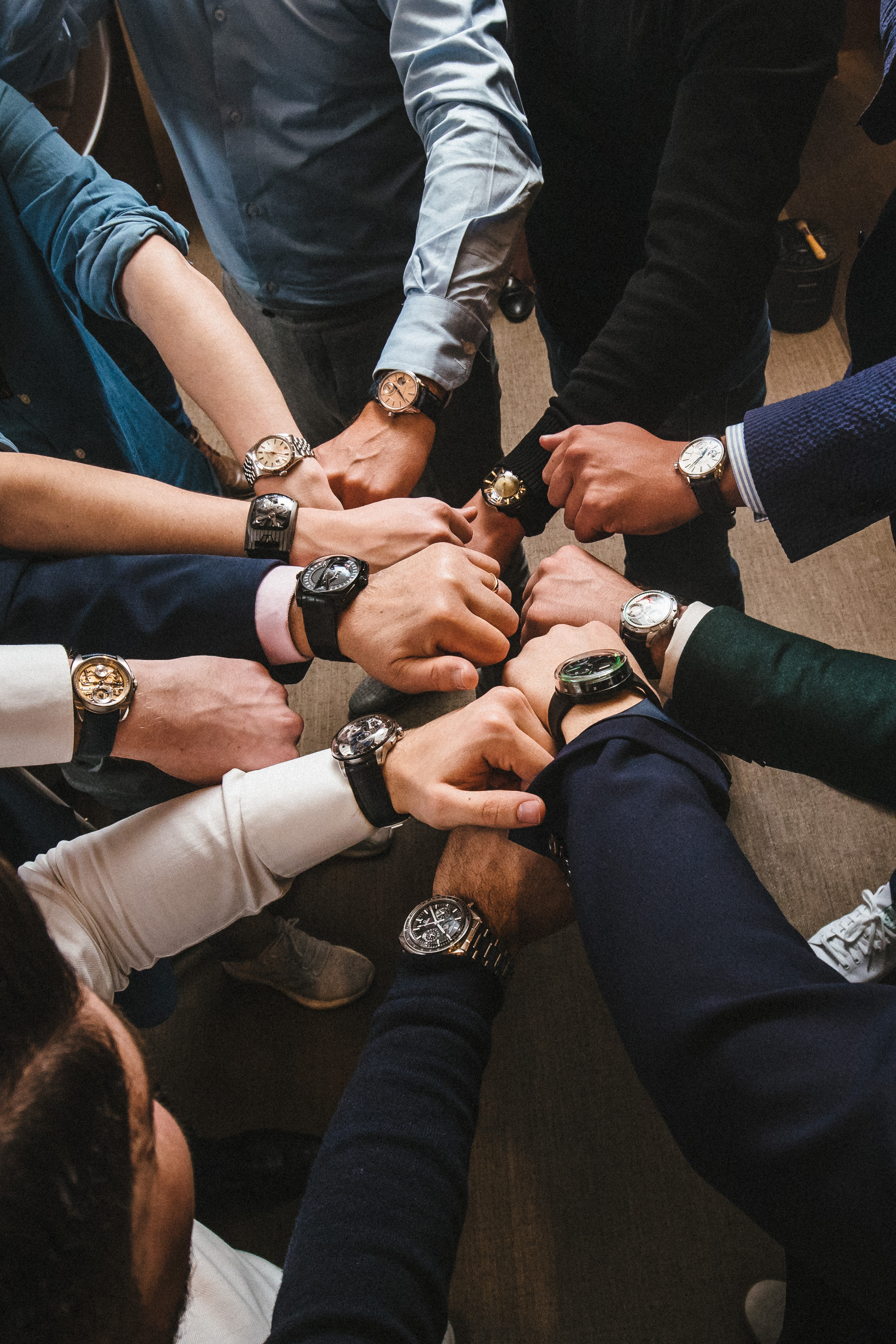 That's a wrap! Thanks to all those who attended the third annual EsperLuxe X Davidoff Basel g2g.
Watches, Basel, Events
Christopher Daaboul
Akrivia, HYT, Esperluxe, Davidoff, Gronefeld, Christopher Claret, Cyrus, Heuer Autavia, Cyrus Alarm, Angelus, Angelus U40, Gronefeld Remontoir, Akrivia AK-06