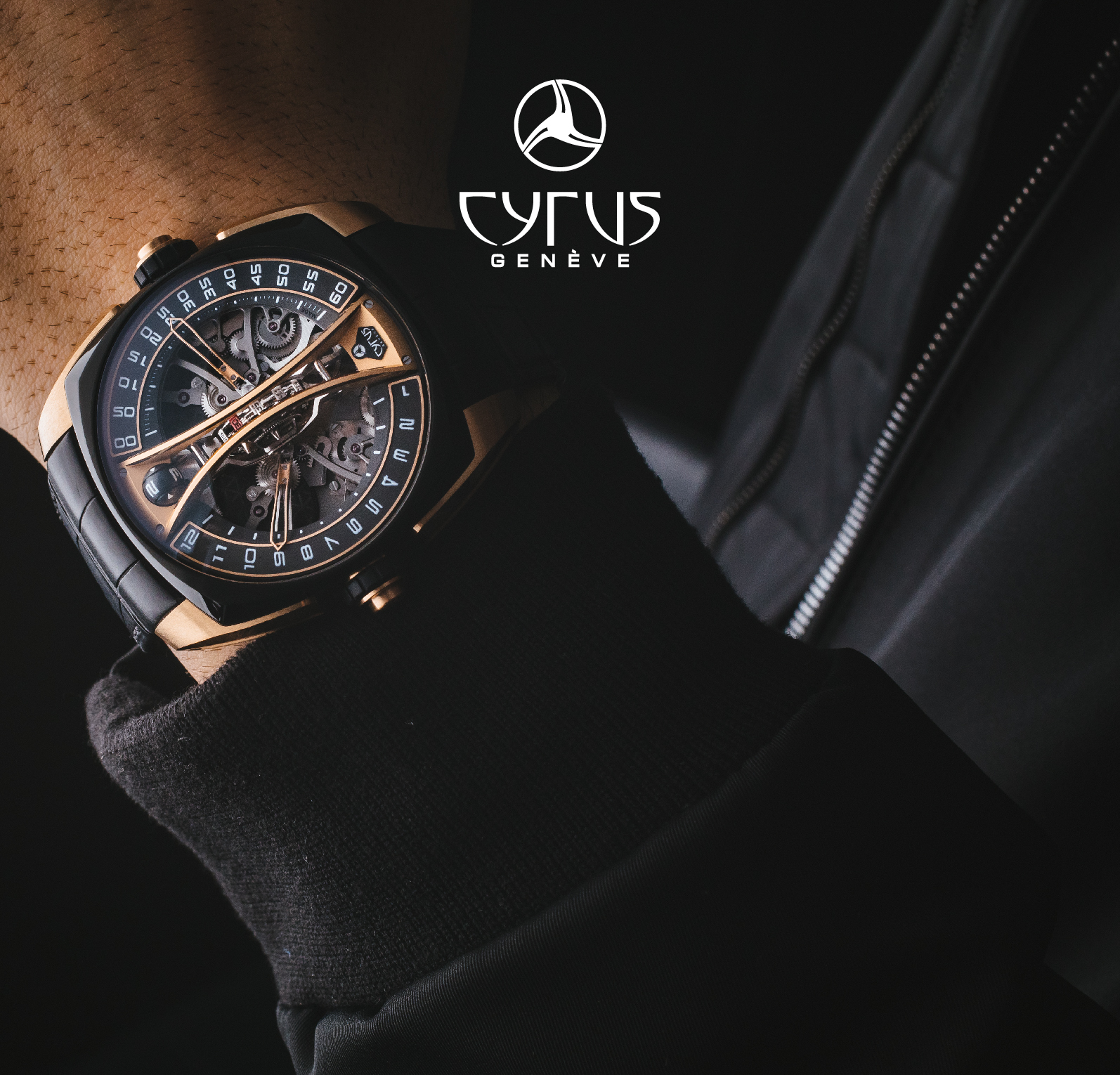 Unique complications in watchmaking are quite fascinating for us at EsperLuxe. And if you ever want to get us really excited, show us a traditional complication animated in a novel way. Enter Master Watchmaker Jean-François Mojon and Cyrus Watches.
Cyrus Watches takes its philosophical inspirations from Cyrus the Great's transformative and innovative reign of greater Persia, Babylon and Mesopotamia circa 500 B.C. Cyrus is believed to have significantly developed existing technologies found under newly conquered territories to develop his empire's infrastructure.
Master watchmaker Jean-François Mojon
aims to do the same in the realm of watchmaking for Cyrus Watches by taking existing watchmaking complications to another level. Mojon's resume is long and impressive. He founded complications maker, Chronode, which rolled out impressive pieces like the Harry Winston Opus X, MB&F Legacy Machine, HYT H1 and many more.
Incorporating unique designs and ultra high-end complications, Cyrus Watches presents two distinct styles, the cushion shaped Klepcys and the rectangular Kambys. The flagship of the brand, the Klepcys, features several models and many firsts in the history of watchmaking such as the patented retrograde date of the Klepcys Moon, or the first 90 degree center positioned vertical tourbillon with retrograde hours and retrograde minutes.
We're thrilled to present you some of their pieces on Esperluxe and excited for what this young brand and master watchmaker have in store over the next few years as we anticipate some massive world first projects!